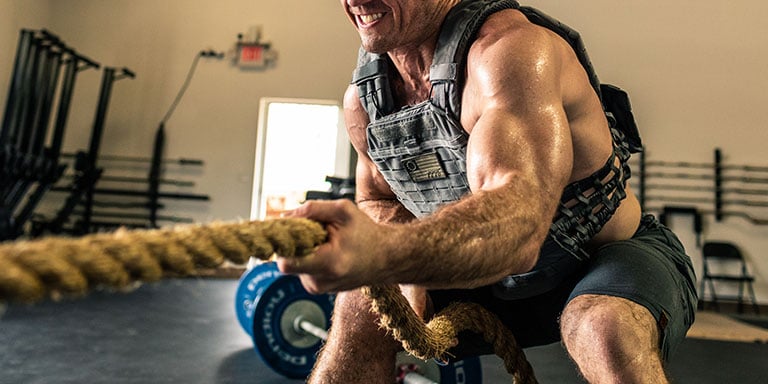 For military members and first responders, physical training is just part of the job description. The demands of their work require them to be in the best shape possible. Exercising with the weight of a plate carrier adds intensity to a weekly training regimen and can raise your physical conditioning to a new level. From proper technique to choosing the right plate carrier, we covered everything you need to know to train the right way.
Working out with a Plate Carrier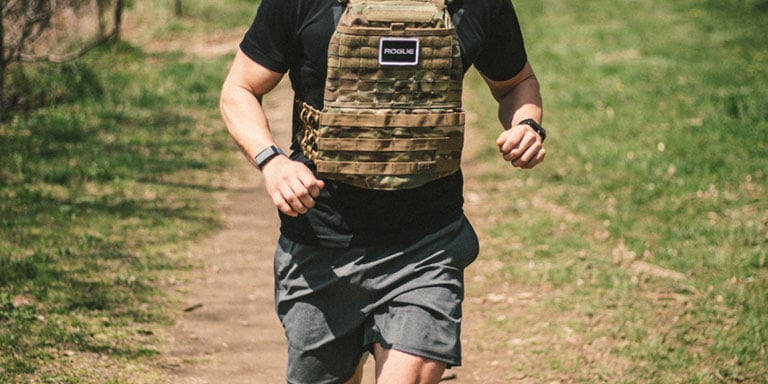 While a vigorous plate carrier workout produces great results, the added respiratory stress created by the weight is often overwhelming at first. The heart beats faster and breathing becomes more difficult, causing some to panic. Staying calm when normal breathing gets tough activates the parasympathetic system helping to overcome the fight-or-flight response. In addition to conditioning, training for this physical reaction is valuable experience for police officers and military personnel.
Plate Weight
Plates come in different weights and sizes. The larger the plate, the higher the level of ballistic protection. For training purposes, however, heavier plates offer greater resistance during exercises. Given this added resistance, it is important that the weight of the plate carrier is distributed evenly throughout the torso. This symmetry ensures natural movement during exercise to avoid putting too much or too little stress on one side of the body.
Like lifting weights, successful plate carrier training depends on the amount of weight used. Also like lifting weights, it is important to understand your physical limitations. Starting off in great physical condition is a prerequisite for even beginner plate carrier workouts. If you don't think you're ready to put on a vest yet, build strength and endurance through other exercise programs first and come back to plate carrier training when you're ready.
For those who are ready, it's best to start slowly to avoid injury. The 10% rule is a good place to begin. For example, if someone weighs 200 lbs, they should add 10% of their bodyweight (20 lbs) to their plate carrier for their first workout. After getting a feel for the extra resistance, weight can be added or removed as needed. Shop Ballistic Plates
Plate Carrier Fit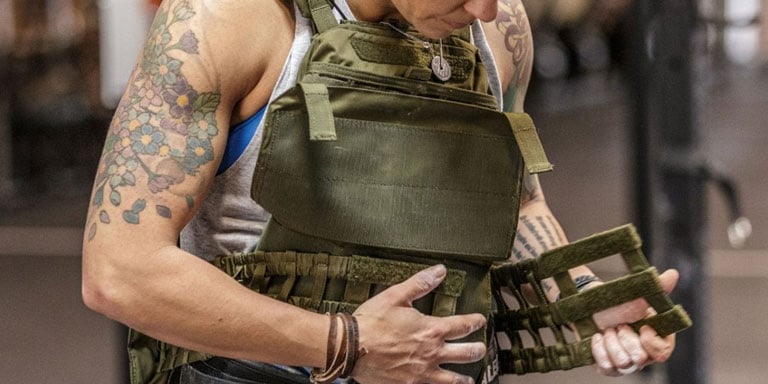 Much like duty or workout clothing, a plate carrier should not be too small or too large. Following the tips below will help to ensure proper plate carrier fit and performance during training. (learn more about the basics of body armor).
The more adjustable the better
The more adjustable the plate carrier, the more personalized its fit will be. Try to find a plate carrier with adjustable straps at the waist and shoulders.
Tight, comfortable fit
A plate carrier should fit tightly enough that it doesn't rattle around but loosely enough for comfortable, uninhibited breathing.
Carriers should hold plates tightly
If plates fall out of a carrier during a workout, serious injury may occur. Find a carrier that holds plates tightly with hook and loop Velcro straps.
Weighted vests vs. plate carriers
While ballistic plate carriers are versatile and readily available to police officers and military personnel, weighted vests are sometimes a good alternative. The choice between the two simply comes down to preference or availability.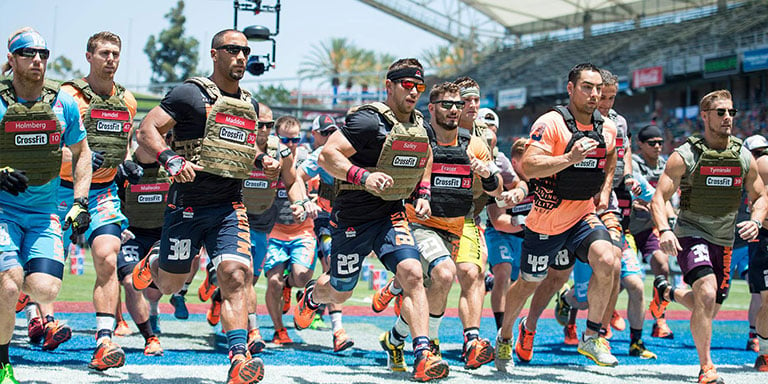 Participants at the 2016 CrossFit Games training with 5.11 TacTec Plate Carriers
Benefits of Training with a Plate Carrier
Adding extra resistance to a workout routine will improve more than just overall strength and power. Understanding the specific aspects of physical fitness affected by plate carrier training will help with the creation of a personalized workout designed for optimal on-the-job performance. Here are some of the physical benefits of plate carrier training and exercises designed to target them.
Endurance

It is important to be able to carry heavy gear day after day without tiring. Building up cardiovascular and aerobic stamina helps officers and troops go for long stretches under heavy loads without experiencing fatigue. To work on endurance, try the following plate carrier exercises.

Planks & Lunges
These exercises require holding the same position over time and, as such, are perfect endurance exercises for persevering in the field. The added weight of the plate carrier helps with cardio and will facilitate better results.

Strength

Put simply, strength is the ability to overcome resistance. The stronger a person is, the more resistance they can overcome. Building strength allows you to move heavy obstacles or even physically overpower a threat. The following exercises, when coupled with a plate carrier, will help to increase strength.

Pull-ups & Push-ups
These explosive exercises, combined with the extra weight and resistance from the plate carrier, help to build muscle and power.

Agility

Being on duty requires peak levels of coordination and the ability to react quickly and decisively. When seconds count, agility is very important. Maintaining good reflexes and balance in the field provides focus and an important edge in dangerous situations. Try the following workouts with a plate carrier to improve agility.

Squat jumps & Single-leg hops
These exercises and others like them require balance and coordination when done correctly. Doing them with plates will increase reflexes all the more.

Speed

Whether you are responding to an emergency or chasing down a subject in the field, it's important to be fast. Strength and endurance training play a big part, but there are specific exercises that can help develop a lightning-fast sprint.

Sprints & High knee runs
These explosive lower body movements (with the extra torso weight from the plate carrier) will facilitate even faster movements when the weight comes off.
These are just some examples of the exercises you can do with a plate carrier. Most bodyweight exercises (like chin-ups, sit-ups, burpees, running, jogging, rope climbing, jump roping, etc.) are great for plate training. As with any exercise program, it is important to vary the routine from day to day, to continue to raise the bar over time and to go slowly to avoid injury. The training process requires patience, but the results will ensure better performance on the job and a noticeable increase in physical fitness overall.
Did you find this article helpful?