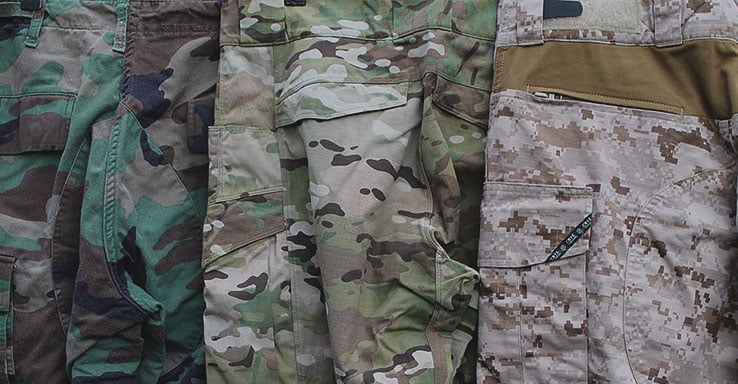 Uniforms in the United States Military have evolved over the years to meet the demands of those who serve. New technologies and shifting war theaters influenced the development of new fabrics, designs and camouflage patterns. We'll review the latest military uniforms worn by troops today.
OCPs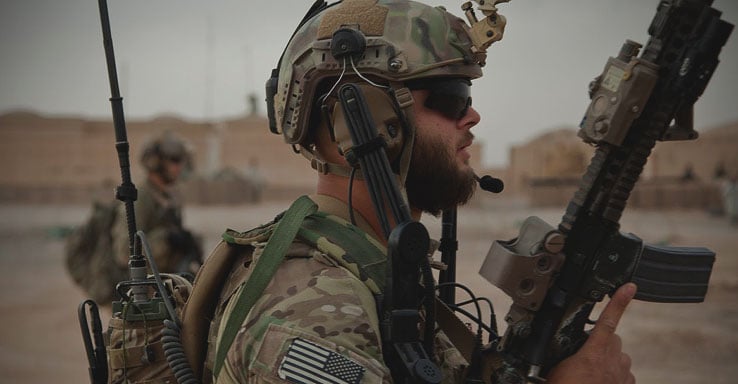 Recently, the Army and Air Force began transitioning to a new and improved uniform. Shortly after the creation of the U.S. Space Force, its adoption of the uniform was also announced. Service Members refer to the uniform by its colorway: Operational Camouflage Pattern, or OCPs. The Army adopted OCPs to replace the Universal camouflage pattern in 2015 and, soon after, the Air Force decided to trade in their Digital Tigerstripe ABUs as well. While the Army has already fully transitioned, the Air Force will not until 2021. Learn more about OCP uniforms here.
At a Glance
Branch: Army, Air Force, Space Force
Camouflage Pattern: Operational Camouflage Pattern
Material: Nylon / cotton
In service: October 2019 - present
Footwear: Coyote Brown Boots
Regulations: AR670-1 AFI 36-2903
NWUs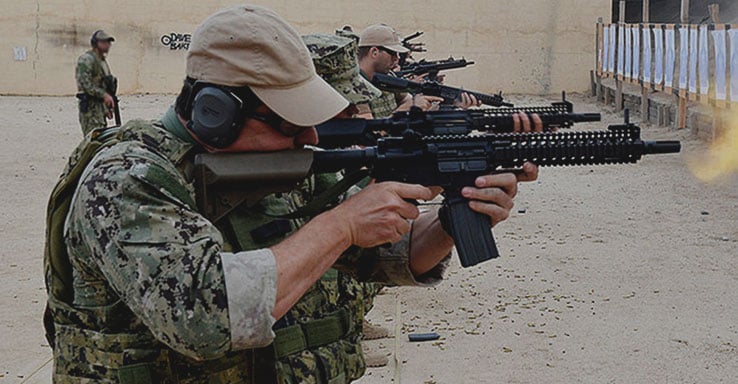 Sailors wear the Navy Working Uniform during operations to prevent damaging their iconic dress uniforms. For a time, they wore the NWU Type I with its blue, black and gray-based camouflage pattern, but sailors doubted the uniform's concealing capabilities. Type I was phased out in favor of the NWU Type III which features a Digital Woodland pattern. The Desert Digital Type II NWUs are worn almost exclusively by Navy SEALs.
At a Glance
Branch: Navy
Camouflage Pattern: Digital Woodland
Material: Nylon / cotton
In service: 2008 - present
Footwear: Black Safety Toe Boots
Regulation: 15665I
MCCUUs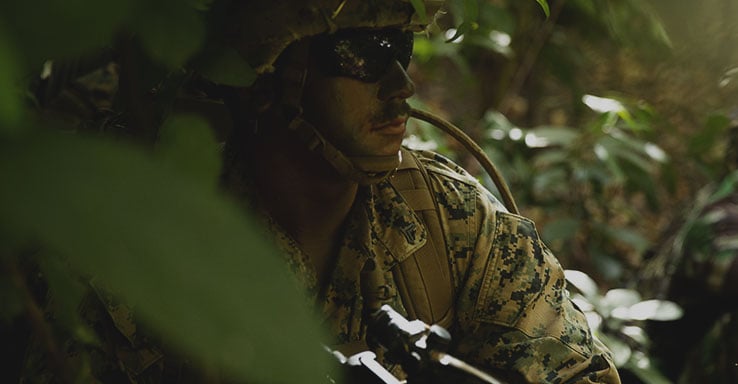 The Marines use a proprietary camouflage pattern called Marine Pattern, or MARPAT, that is issue-only. The Marines were the first branch to transition away from the standard BDUs and develop their own unique uniforms. The camouflage features a Digital Woodland pattern that has the Eagle, Globe and Anchor stitched in. Marines' boots also feature an embossed Eagle, Globe and Anchor on the heel.
At a Glance
ODUs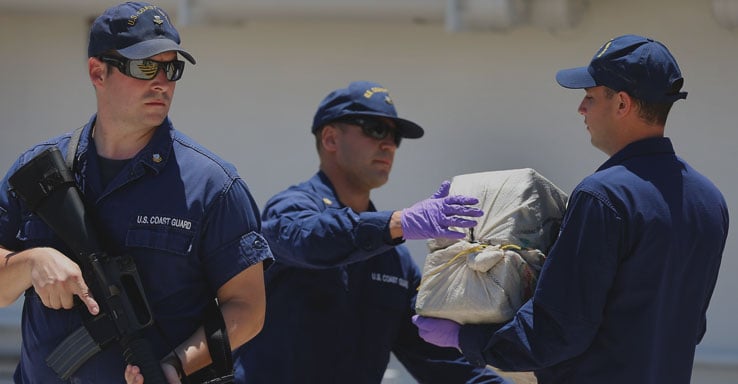 From the 1980s until 2004, the Coast Guard simply wore the same BDUs as the Navy. As each branch transitioned from BDUs to their own distinct uniforms, the Coast Guard began development on and eventually transitioned to the Operational Dress Uniform. The new uniform has not seen much change aside from a 2012 variant meant to be worn untucked.
At a Glance
Branch: Coast Guard
Camouflage Pattern: None (Blue 3362)
Material: Nylon / cotton
In service: 2004 - presentm
Footwear: Black Safety Toe Boots
Regulation: M1020.6J
Historical Uniforms
BDUs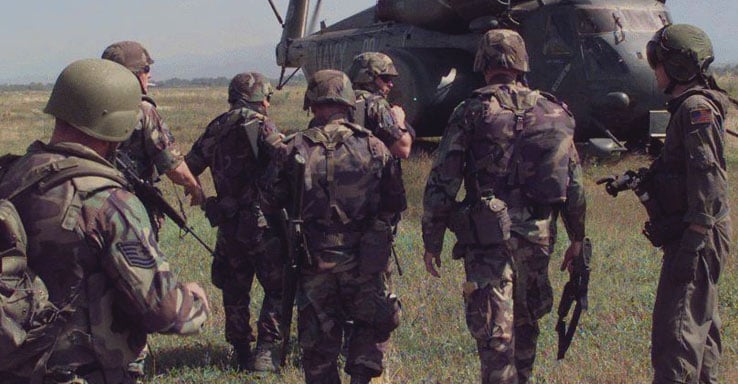 In an attempt to capitalize on new textile technology and achieve environmental advantages in combat, the United States Armed Forces began to issue Battle Dress Uniforms in 1981. Featuring a multitude of pockets, durable ripstop fabric and climate-specific camouflage patterns, the military used BDUs for decades. The Battle Dress Uniform found success for its wartime utility and is still worn, purchased and lauded by enthusiasts today. Shop BDUs.
OG-107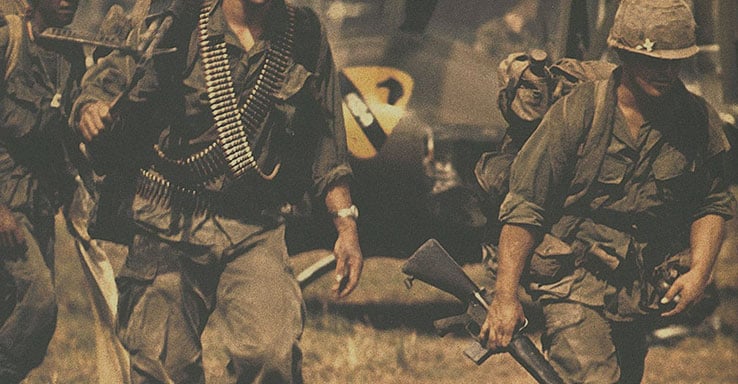 Before the arrival of the universally popular BDUs, U.S. Military personnel wore the OG-107 uniform starting in 1952. Named for its Olive Green colorway, the uniform featured a shirt with two chest pockets, a pair of straight leg trousers and the M-65 Field Jacket. Debuting in 1965, this jacket featured a bi-swing back, a zipper closure with button snaps and a removable liner for use in many climates. Renowned for its Mil-Spec utility and unmistakable appearance, the M-65 Field Jacket is a popular fixture of military clothing and is still widely worn today. Shop M-65 Field Jackets.
Camouflage Patterns
The goal of camouflage is to disguise. The better the concealment capability, the more effective the camouflage is. The U.S. Military has researched and issued many different camouflage styles through the years and some have found more success than others. Many patterns are currently worn as a style preference or still used in combat today.
Woodland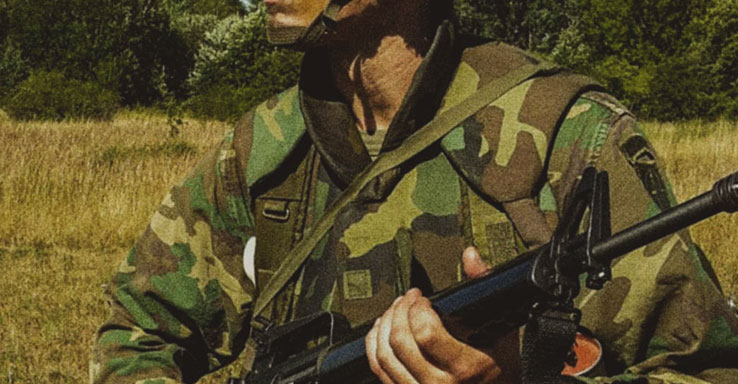 Woodland camouflage was the primary BDU pattern from 1981 into the early 2000s. Every branch of the armed forces used Woodland camo at some point from the Vietnam War through the Iraq War. This disruptive camouflage pattern features wide swaths of green, black, brown and tan, making it well-suited for a variety of environments. Woodland camo is a classic military pattern that is still worn frequently today. Shop Woodland camouflage.
Digital Tigerstripe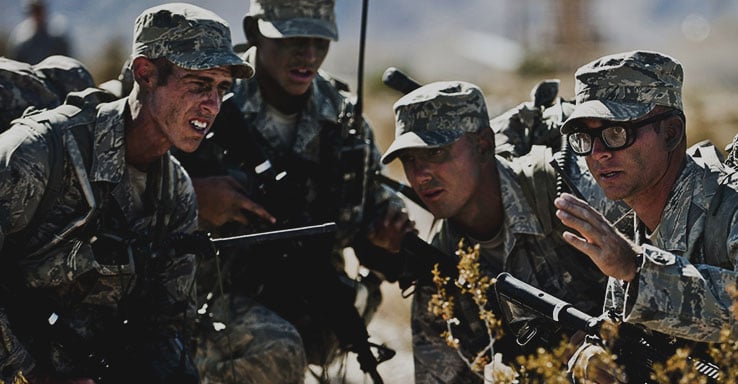 As its name implies, Digital Tigerstripe camouflage emulates the stripes of its namesake feline. It was first used by Green Berets and Navy SEALs in Vietnam with green and brown stripes and was most recently used with paler green and gray stripes in the Airman Battle Uniform. With ABUs to retire in 2021 to make way for OCPs, Digital Tigerstripe camo will not outfit airmen anymore, but citizens and collectors of old-school military gear. Shop Digital Tigerstripe camouflage.
Universal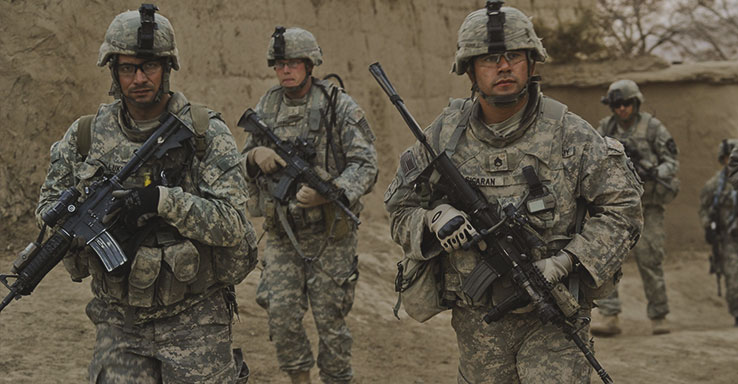 Universal camo found its use in the Army Combat Uniform during the War in Afghanistan and the Iraq War. Army researchers designed it to act as a catch-all camouflage pattern suited for virtually any environment. Soldiers in combat, however, expressed doubts about its efficacy and found their ACUs uncomfortable. OCPs have replaced ACUs and the Universal Camouflage Pattern entirely. In a digital style including a tan base dotted with gray and sage green, Universal camouflage still circulates well today. Shop Universal camouflage.
MultiCam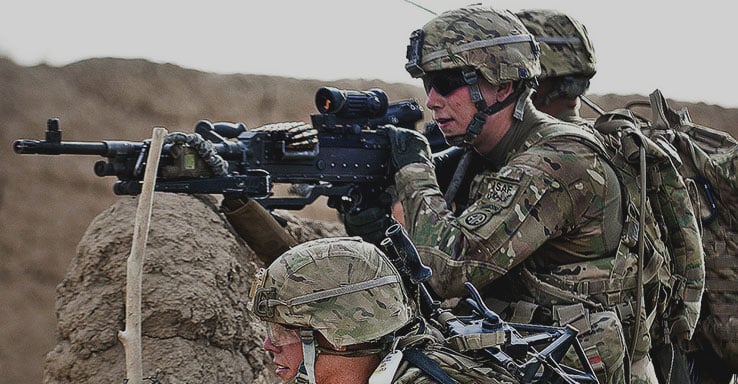 MultiCam consists of a brown and tan background overlayed with cream-colored shapes and different shades of green. Designated the "Operation Enduring Freedom Pattern," the Army used MultiCam during the wars in Iraq and Afghanistan from 2004 onward. Contract and monetary disputes between the government and Crye Precision (who owns the rights to the pattern) saw MultiCam phased out in Army uniforms in favor of OCP. Shop MultiCam camouflage.
Operational Camouflage Pattern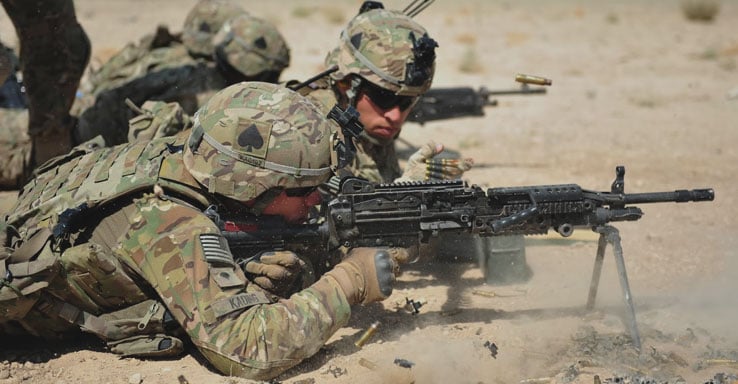 While the Army has fully transitioned to OCPs, the Air Force will not switch entirely until 2021. Also referred to as Scorpion OCP, the Operational Camouflage Pattern consists of seven different colors: cream, tan, pale green, dark green, olive, brown and dark brown. In developing OCP, the designers chose to forego the vertical grass and branch-like elements of its predecessor (MultiCam), instead relying on the colorway itself to provide optimal concealment. Shop Scorpion OCP.
Did you find this article helpful?