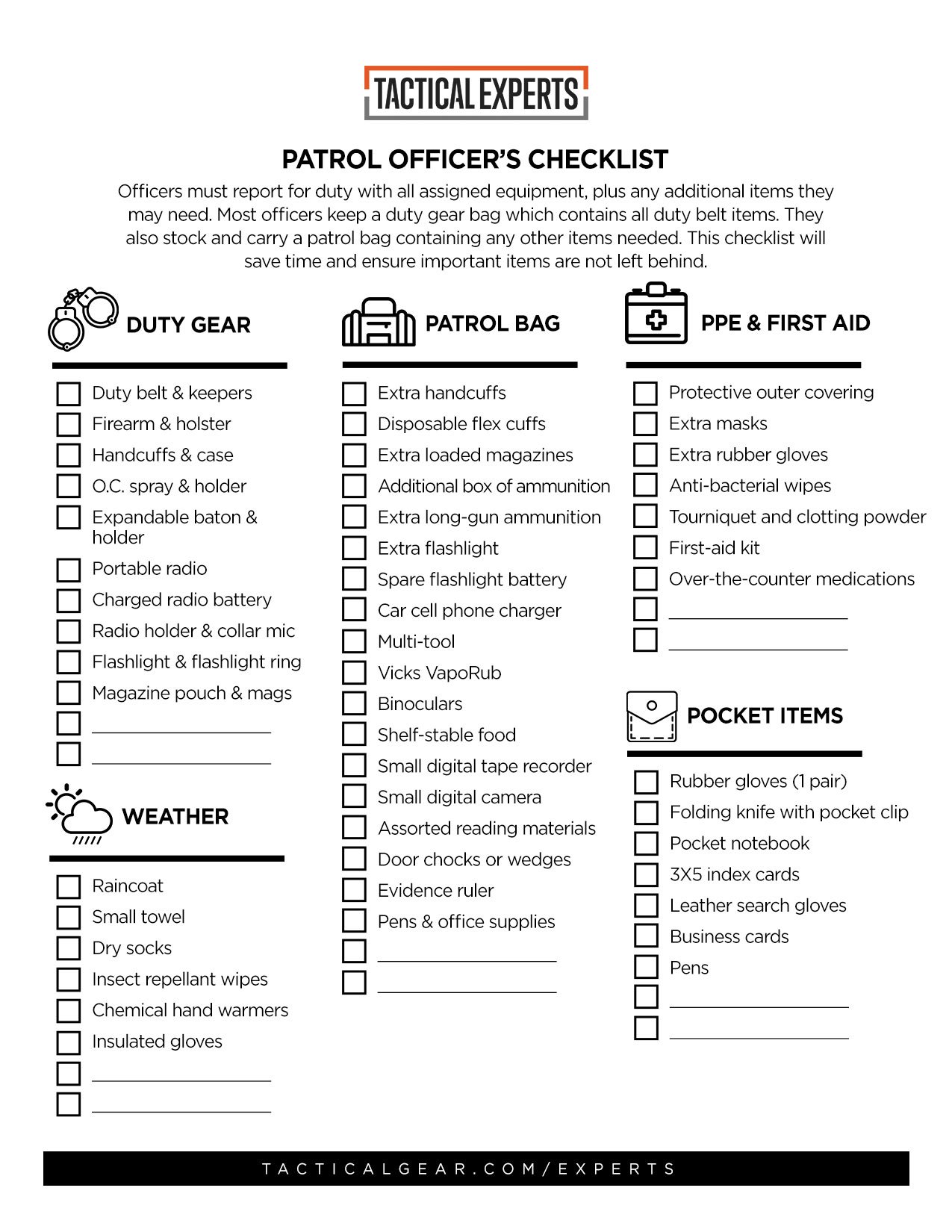 Share:
Patrol Officer's Checklist
Officers must report for work with all assigned equipment. That's a lot of equipment to remember. Some items are more easily forgotten than others. Most officers come up with ways of ensuring they bring all their equipment to the job. The most popular method is to keep a duty gear bag which contains all the items that go on their duty belt. Some officers also stock and carry a patrol bag which contains all the other items they may need.
While these are popular methods, they are not foolproof. While most officers may have a mental checklist, our patrol officer checklist will save time and ensure important items are not left behind. It's designed to be deliberately comprehensive. Use our list as a guideline, or print the PDF version for easy use whenever.
Duty Gear
Patrol Bag
Now, let's take a look at the most common items in your patrol bag.
PPE & Self Care supplies
With the increased risk of Coronavirus exposure, personal protective equipment has become essential duty gear. It's very important that police officers stay safe during COVID-19, so here are some helpful items to bring along with you.
Weather-related items
You never know for certain what the weather is going to be like. With the right items, though, you can stay prepared for anything.
Pocket Items
Finally, don't forget the small stuff. These items are the perfect size to keep in your pocket for quick, easy access.
Did you find this article helpful?