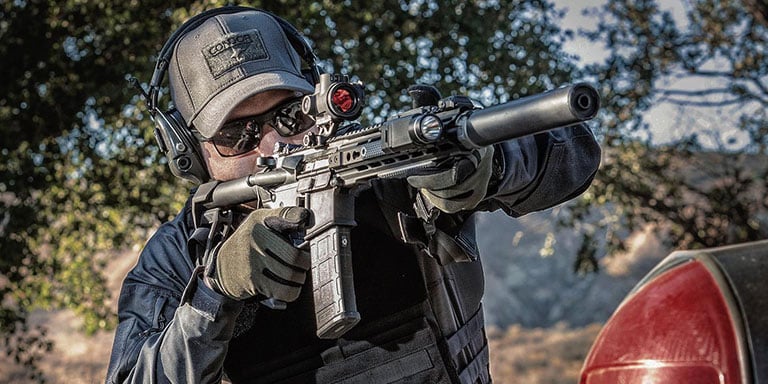 For some people, the tactical hat they choose is a bit of an afterthought. They shouldn't be, though — tactical hats come with a wide range of useful, innovative and combat-ready features that can make a huge difference in the field. To help you find the right tactical hat, we'll go over different styles, function-focused features and, of course, how to find the right size.
What Makes a Hat Tactical?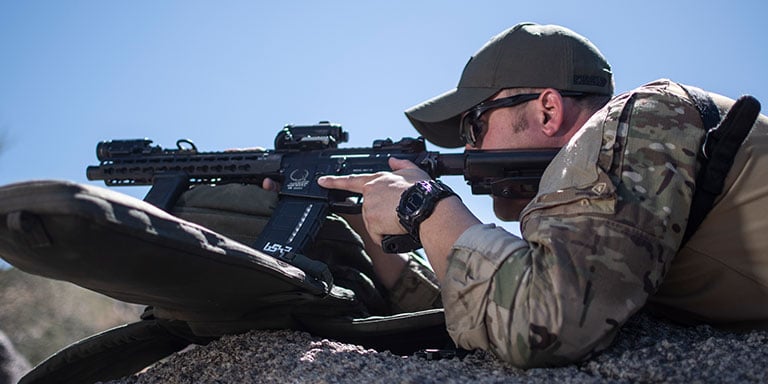 There are plenty of things that separate tactical hats from garden-variety baseball caps. For one, their materials are much tougher than standard hats, ready to stand up to hard use from the military service members and law enforcement officers who wear them. Many tactical hats come with loop fields to accommodate identification patches (again, for military professionals and police). The colors are tactical, too; popular colorways include LAPD navy, covert black and a slew of camouflage styles, some of which are even authorized for OCP uniform wear (for more on OCP uniform compliance, check out our OCP Uniform Buyer's Guide).
Tactical Hat Styles
Tactical hats come in all different shapes and sizes. Some styles are better suited to different activities — one hat with a mesh back may provide excellent breathability and ventilation, while another wool style may offer insulation from the cold. The style you choose depends largely on the activities you plan to take part in while wearing your hat.
Tactical Caps
Typically characterized by a six-panel construction, a brim and some vent holes on top, caps are a tried-and-true hat style. Not all caps are created equal, though — there are a few different styles of tactical caps to consider.
Baseball Caps
Featuring a curved bill, some eyelets and a button at the top, the baseball cap is a classic design. In their tactical configuration, these hats often feature loop patch fields and are an excellent choice when trying to go unnoticed in public settings.

Trucker Caps
Trucker-style tactical caps are essentially the same as baseball caps with one important (and noticeable) difference: the back panels of the hat are made from mesh. These caps are a must-have for assignments that take place in hot climates.

Fitted Caps
Fitted tactical caps also feature the standard eyelets, front bill and six-panel construction. As their name implies, they don't feature a rear adjustment strap; rather, they come in different sizes like pants and shirts do for a sleek, professional look.

Snapback Caps
Finding popularity in recent years (and mostly among a younger crowd), snapback tactical caps come with a plastic, snapping adjustment strap for which they're named. They also typically feature a flat bill instead of a curved bill, and are more suited for casual environments.
Tactical Boonie Hats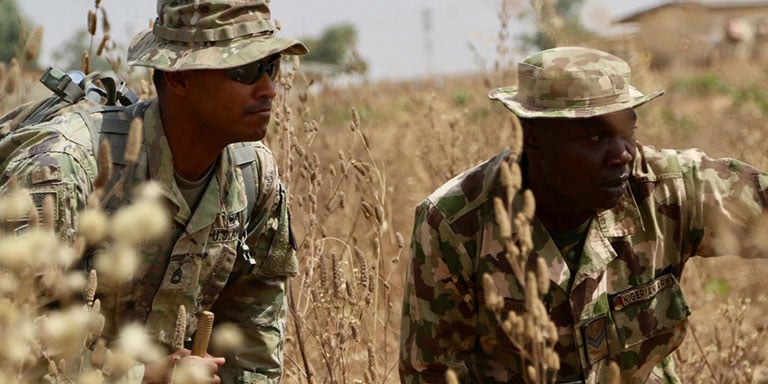 The boonie hat is another time-tested design that adapts well to tactical users. Characterized by a wide brim that goes all the way around the hat, top vent holes and a hanging, adjustable drawstring, boonie hats are perfect for hot, humid climates. They offer plenty of protection from the sun, and many styles are waterproof, moisture-wicking and quick-drying. The U.S. Army even designed boonie hats for the Extended Cold Weather Clothing System — a testament to their versatility and durability.
Military Patrol Caps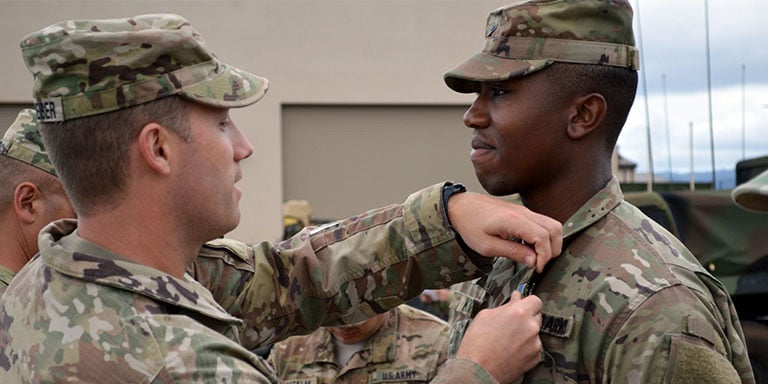 Patrol caps are a military-specific style that has adorned the heads of soldiers, sailors, airmen and Marines for decades. Like tactical caps, they feature a protruding brim, but the actual cap portion is cylindrical and flatter on the top as opposed to being dome-shaped. Patrol caps include loop fields for name tapes, camouflage colorways (including Scorpion OCP in some cases), and a few styles even come with a crucial map pocket to fulfill the wearer's navigation needs. They're obviously popular (and most of the time, required) among military professionals, but the style is used by other tactical professionals as well.
Tactical Beanies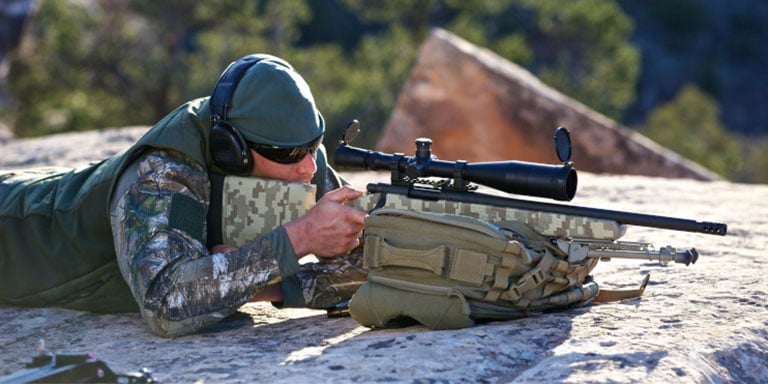 With a brimless, low-profile appearance, tactical beanies are a great choice for operations that are both covert and cold. Beanies are usually worn in the fall and winter, and are made from insulating materials like fleece, wool and acrylic. They're designed for environmentally essential water and wind resistance, and some styles are even officially incorporated into the Army, Air Force and Space Force's OCP uniform.
Tactical Hat Features
The features of a tactical hat are what really distinguish them from the kind of hat that may bear the logo of your favorite sports team. Weather-resistant properties, abrasion-resistant materials and military-inspired technology are all packed into tactical hats to give their wearers the upper hand.
Tactical Hat Materials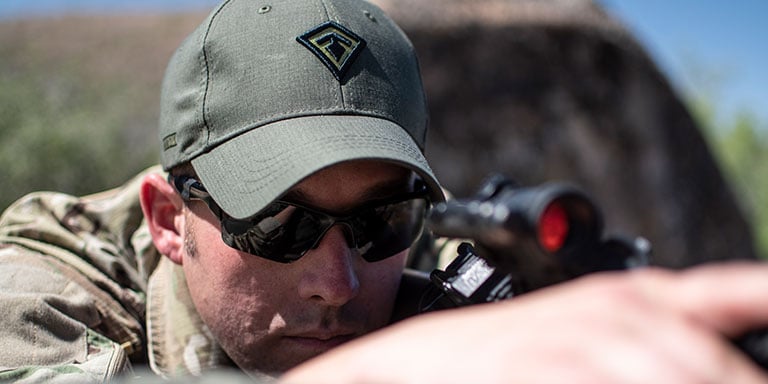 After a few years of use (or maybe even months, depending on the hat), most hats end up with tears and stains, making them appear visibly worn. The tough materials that make up tactical hats, on the other hand, ensure they last much longer and hold up to even more abuse.
Many tactical hats are designed from a mix of polyester and cotton, even featuring ripstop material to offer protection against tearing. Some styles incorporate elastane and spandex that bend and flex under duress without sacrificing the hat's integrity. Still other hats include Cordura nylon, a durable material found in tactical pants, tactical boots and military boots. Manufacturers choose high-end materials that don't break or degrade, ensuring tactical hats stay ready to go, mission after mission.
Loop Patch Fields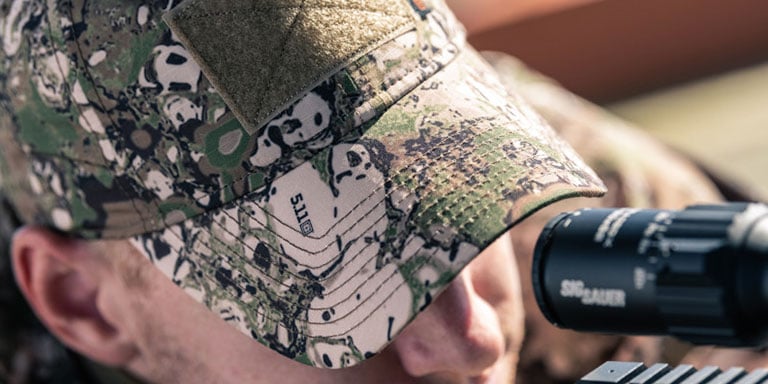 For military members and law enforcement officers, being able to identify your allies (and allowing them to identify you) is vital in the field. That's why many tactical hats incorporate loop fields to accommodate name tapes and rank insignia. Users also like to include morale patches on their tactical hats, either to meet uniform requirements or to add some character to their cap.
IR Patch Loop Fields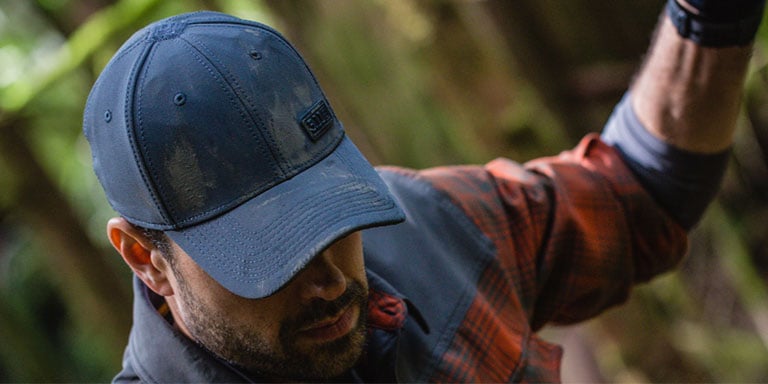 In addition to loop fields that accommodate rank insignia and name tapes, some tactical hats include a smaller, square loop field (usually 1" x 1") on top of the hat. This small panel is designed for an infrared (IR) patch. These patches make it easier for ally drones and helicopters to spot you from above, drastically reducing the risk of friendly fire in the field.
Water and Wind Resistance
You never know where your assignment will take you. That's why it's important for your tactical cap (and all your other clothing and gear) to adapt to the environment, resisting water and wind when the weather gets bad. Plenty of tactical hat styles are engineered with durable water-repellent (DWR) coatings to keep their user's heads dry and protected from the wind and the rain.
Ultraviolet Protection Factor (UPF)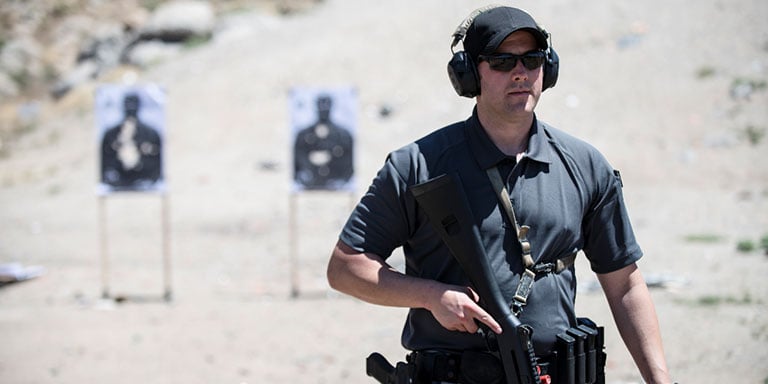 The primary reason tactical professionals and everyday citizens alike wear hats in the first place is for protection from the sun. In addition to shade from the brim, many tactical hats are made with ultraviolet protection factor (UPF) technology to help shield wearers from harmful UVA and UVB rays. The last thing you want or need in the field is a wicked sunburn, afterall.
Map Pockets
Common in boonie hats and patrol caps, map pockets provide a convenient storage space for small items. For some important tips on land navigation, be sure to read up on map reading fundamentals.
MOLLE Webbing
The same innovative webbing system common in tactical backpacks and plate carriers is also present on some tactical hats (primarily boonie hats). The MOLLE on a boonie hat is sometimes used to store small items like spare shotgun shells, or to attach protective mosquito netting. Take a look at our video on how to use MOLLE if you're not familiar with it.
Tactical Hat Fit
A proper fit is important with any type of headwear. Follow these tips to ensure your hat fits your head perfectly.
Fitted Tactical Hats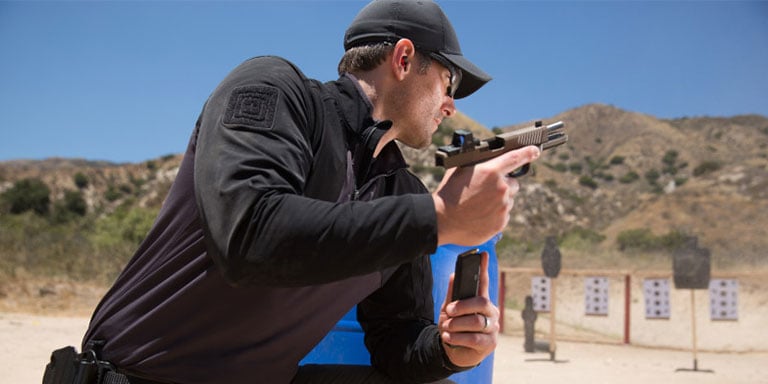 To find your fitted hat size, start by consulting the brand's size chart. Some brands list their sizes by the measurement of your head's circumference; others only list hat sizes, which is actually the measurement of the diameter of your head (and directly related to your head's circumference). Either way, you'll need to measure the circumference of your head to find your size.
To measure your head's circumference, wrap a tape measure around your head, just above the eyebrows where the hat will sit. If you don't have a flexible tape measure, you can use string, marking its length and then measuring the string to find the circumference of your head. After you have the measurement, the rest is easy: the circumference of your head indicates the size you'll need. Use this table to find your hat size based on your head's circumference.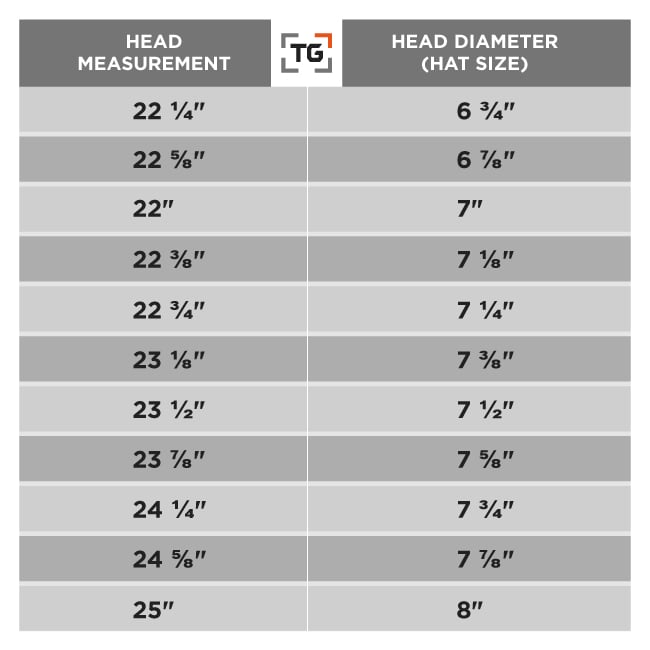 Adjustable Tactical Hats
If you don't want to go through the work of finding your measurements, you can play things a little simpler and get a one-size-fits-most, adjustable tactical hat. There are a few different adjustment strap styles and, while the differences are subtle, they can make a difference depending on what you're using your hat for.
Hook and Loop
Hook and loop is used in a wide variety of tactical gear, and caps are no exception. While your ability to adjust is ultra-precise with hook and loop, stay cautions — everybody knows how loud hook and loop can be when detaching it.
Snapback
We touched on snapbacks a bit earlier, and one of their most useful qualities is their adjustability. While they can't adjust with the same precision of a hook and loop strap, most users find the difference pretty much negligible.
Buckle
A buckle strap is another durable option for precise adjustability. The tactical hat's strap is weaved through a simple buckle for easy size adjustments.
There's a lot to consider when choosing a tactical hat. That's the nature of tactical gear, though — it's always packed with different features to fit a variety of tasks. You'll know when you have the right hat, as it will never seem to leave your head.
Did you find this article helpful?